Learning for Students

Faith Formation for Students
"With Eyes to See" (Grades 5 - 8)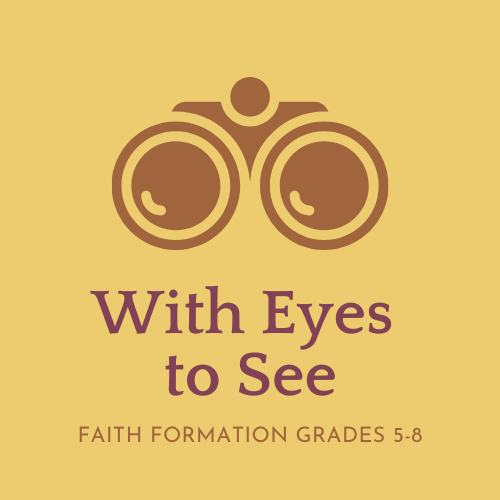 Join us as we participate in a personal and meaningful study of faith formation through Bible stories. Building on children's Bible stories, With Eyes to See continues to use story pieces and visuals in each lesson. With Eyes to See lessons are also woven with wonder and provide a meditative response to the weekly stories. At this stage of faith development, looking through a reflective lens and wondering builds on God's overarching plan for us -- to know and grow in grace. For the weekly With Eyes to See video lessons, please visit our YouTube channel.
---
Confirmation
Confirmation is a two-year instructional program that prepares middle school youth to publicly affirm the faith of the Church, the faith into which they were baptized. This program is for seventh and eighth-graders.
Our Confirmation classes all take place on Wednesday evenings September through April from 7:00 - 8:15 pm. Confirmation includes attending class weekly, two retreats (Fall and Spring), serving as an acolyte, volunteer service, summer camp at Stony Lake Lutheran Camp, and all eighth-grade students are assigned an adult mentor.
For more information on Confirmation, please contact Pastor Bill.